Wholesale Material for the Landscape Community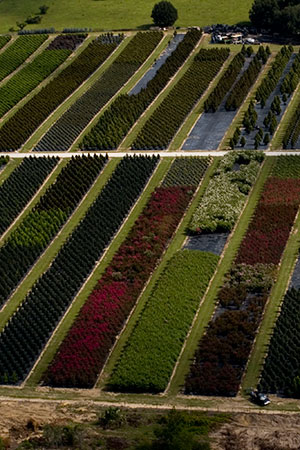 At Quality Trees and Shrubs, we use the latest technology to produce the highest quality liners and the most beautiful woody ornamental shrubs and trees. We have a wide selection of healthy, vigorous plants, from Loropetalum liners to 670-gallon Magnolia trees. Satisfied customers choose Quality Trees and Shrubs again and again to help set their projects apart from the rest. The staff at Quality Trees and Shrubs work hard to make sure that Quality shines through in every aspect of what we do. Quality Trees and Shrubs has been supplying landscapers, designers and builders with top-of-the-line plant material for over a decade. Anyone who strives to make a name in this industry knows that you've got to use only the best material.
We're with you through every step of the purchasing process... from checking availability to arranging delivery; you'll love doing business with Quality Trees and Shrubs. Recognized as one of Florida's premier suppliers, you can expect more from Quality Trees and Shrubs. We're big on Service, big on Selection, and even bigger on Quality.